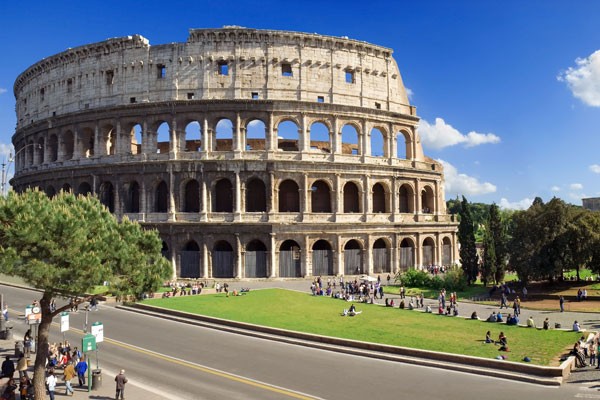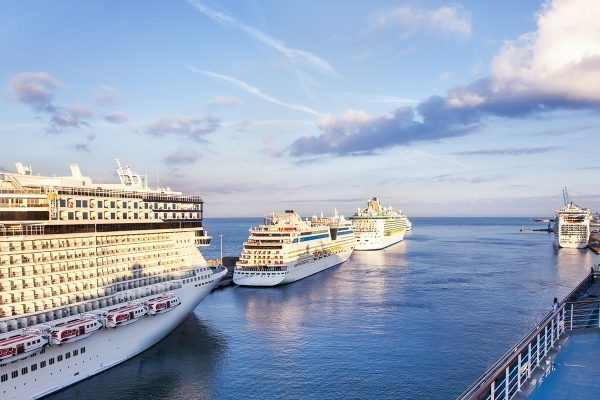 Shared shuttle from Rome to Civitavecchia Port
Rome is a wonderful city full of history and sightseeing that everyone should see. It is a perfect place to start your cruise vocation.
Civitavecchia port is located 80 km far from Rome and there are several ways to arrive at the port but if you value a comfort and want to get it for a reasonable price, our shared shuttle from Rome to Civitavecchia port can help you though it. Our shared shuttle is available from 8am till 12:50pm.
You will travel in a comfortable Van, sharing it with other passengers. Our shuttle is maximum for 8 passengers and makes from 1 to 4 stops along the way. The price is fixed for each group and includes all taxes, gasoline and speedway. Our shared shuttle from Rome to Civitavecchia Port is a door to door service so you will meet your driver at the address you provided and will be dropped off beneath your ship.
If we have a multiple booking at the same time, our office can change your pick up time to ensure the best survive possible. It can be 30 minutes earlier or later. The average time to arrive at Civitavecchia port with our shared shuttle is 1hour and 40 minutes.
Additional information about the transfer:
Shared shuttle is not available if your destination is a hotel in Civitavecchia city. We can offer you a child seat for an additional price €10. The price is not divided between the number of passengers in the car and each group pays its fee.
HIGHLIGHTS
- Shared Shuttle from Rome City to Civitavecchia Port
- Service Available from 8:00am till 12:55pm
- Departure gurateed regardless of the reservations that we will receive
- PRICE PER GROUP
- Average time from Rome City to Civitavecchia Port: 1 hour and 40 minutes
- Pick up location/Meeting point: the address you provide
- Shared Shuttle ranging from a minimum of 1 to a maximum of 4 stops (maximum 8 passengers)
What you can expect
Reserve your transfer with THE LIMO SHUTTLE and you will immediately receive your voucher. You will meet your driver at the airport (Fiumicino FCO - Ciampino CIA) or directly beneath your cruise ship in Civitavecchia Harbour or to the address you provided. Spacious Sedan (up to 2 passengers) or modern and luxury Van (up to 8 passengers) are the vehicle of our fleet that we use to offer you the best transfer service in Rome area. Prices on the website are always per group.
Inclusions
One-way shuttle
English speaking drivers
Taxes
Gasoline and speedway
Exclusions
Parking or airport fees (if applicable)
Credit card fees (if applicable)
Child Seat (€ 10,00 per child seat)
Gratuities (optional)
Additional Info
FREE BAGGAGE ALLOWANCE: 1 large suitcase + 1 carry on + 1 hand baggage per person. Additional large pieces may incur a surcharge.
ALWAYS INFORM THE OFFICE ABOUT USING THE BOOKING FORM: wheelchairs, walkers, electric scooter or similar. May be subject to an extra charge.
Departure guaranteed regardless of the reservations that we will receive.
A 30% holiday surcharge is applied for transfers reserved for the following days: January 1, 6, Easter Sunday, August 15, December 24, 25 and 26
A 20% night surcharge is applied for transfers reserved from 9pm till 6am